Native Time Tracking solution supporting Project Time tracking, Approvals, Vacation tracking and capture on the fly via Mobile.
Features include - Timesheet entry using Salesforce app in mobile, sharing data security, and Reports / Dashboards to manage employee attendance and absence.
Create Timesheet Items - via lightning Salesforce app and via mobile. Capture and modify time items via Mobile apps.
Report Timesheet Items using criteria like Project, Activity and Absences. Track your status via dashboards, reports, and alerts.
Vacation and time off tracking.
Timesheet for the week is automatically created for each employee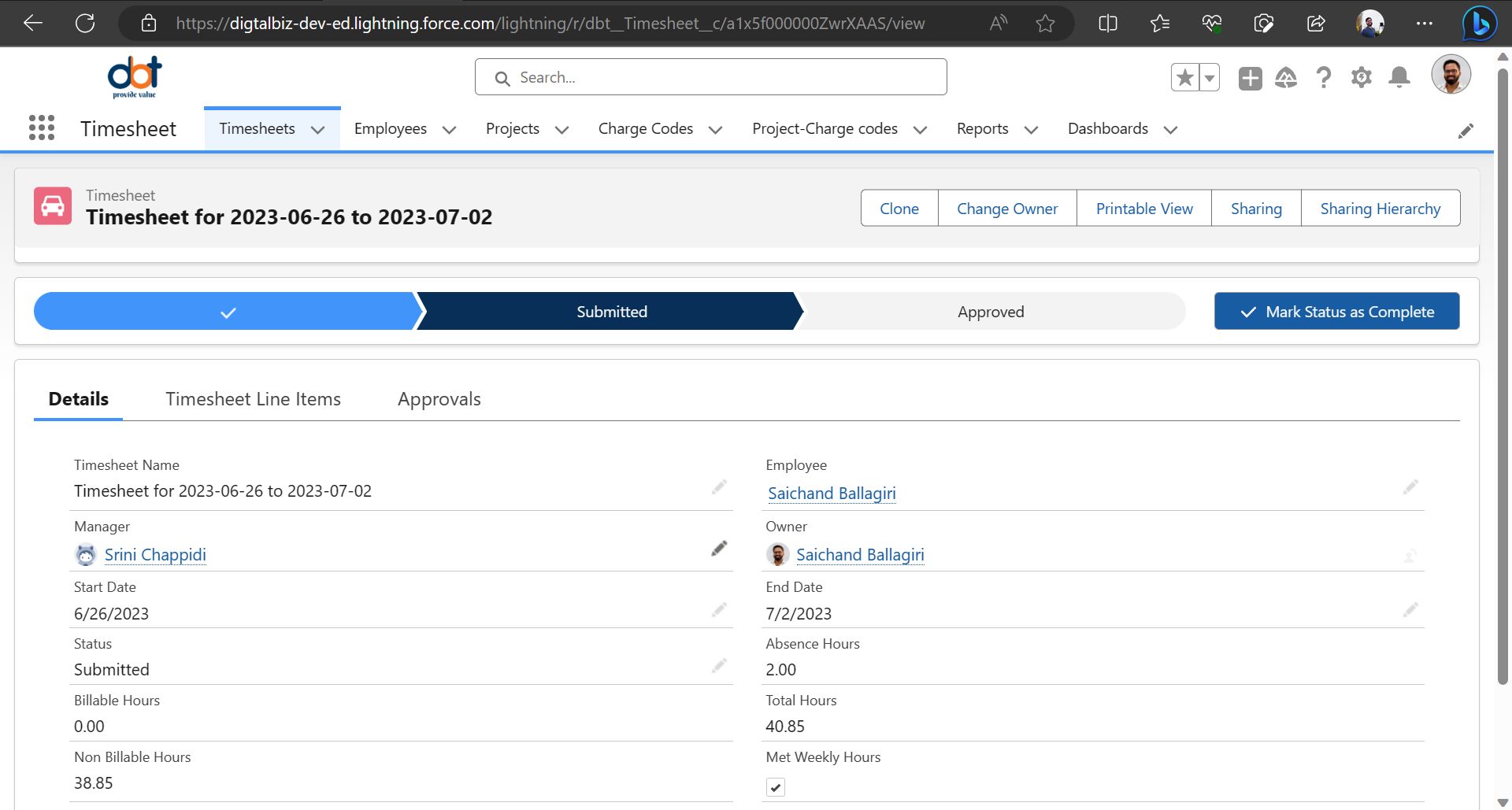 Timesheet Line Items for the week with Attendance and Absence as the types is entered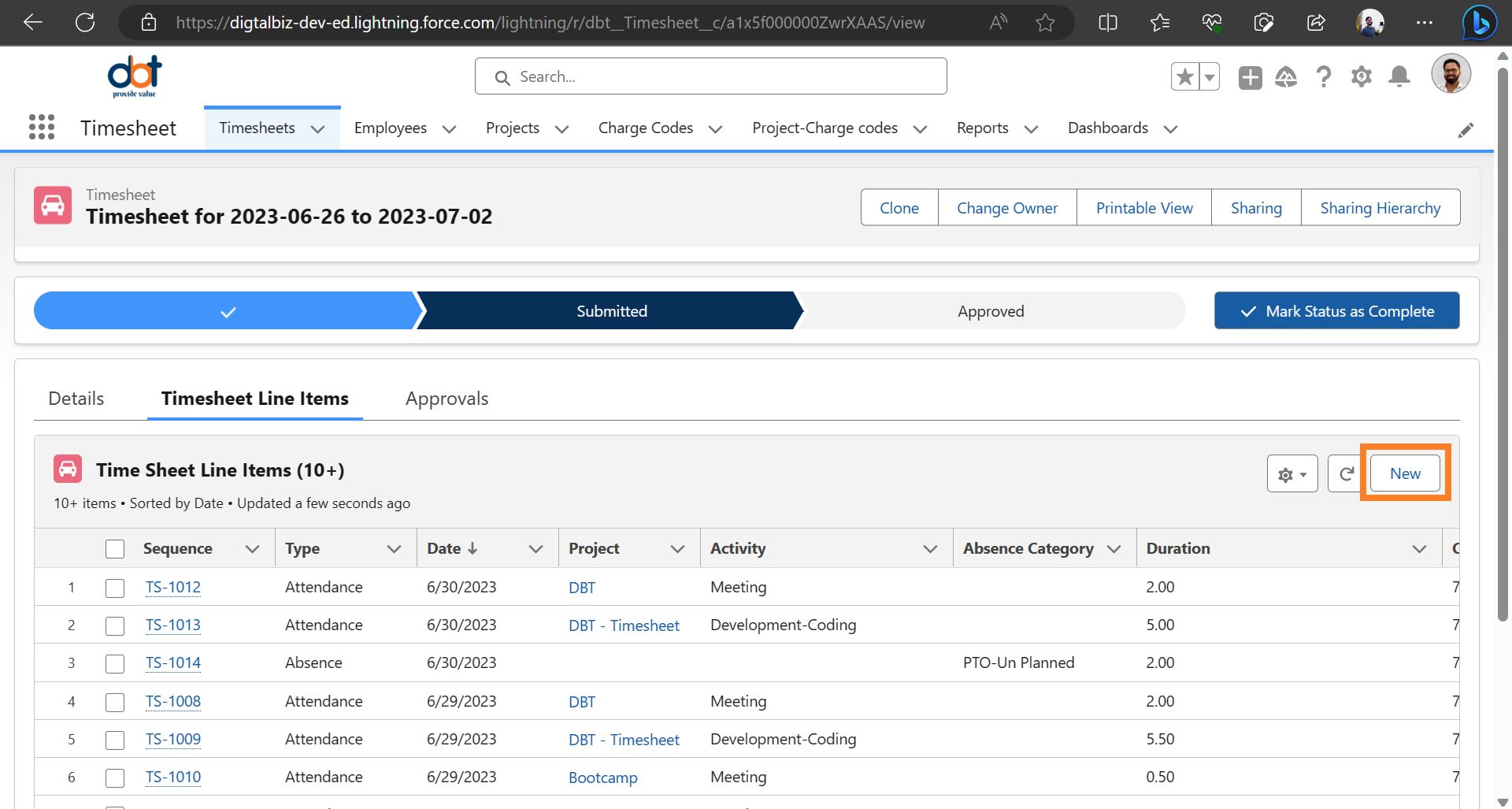 Desktop and Mobile enabled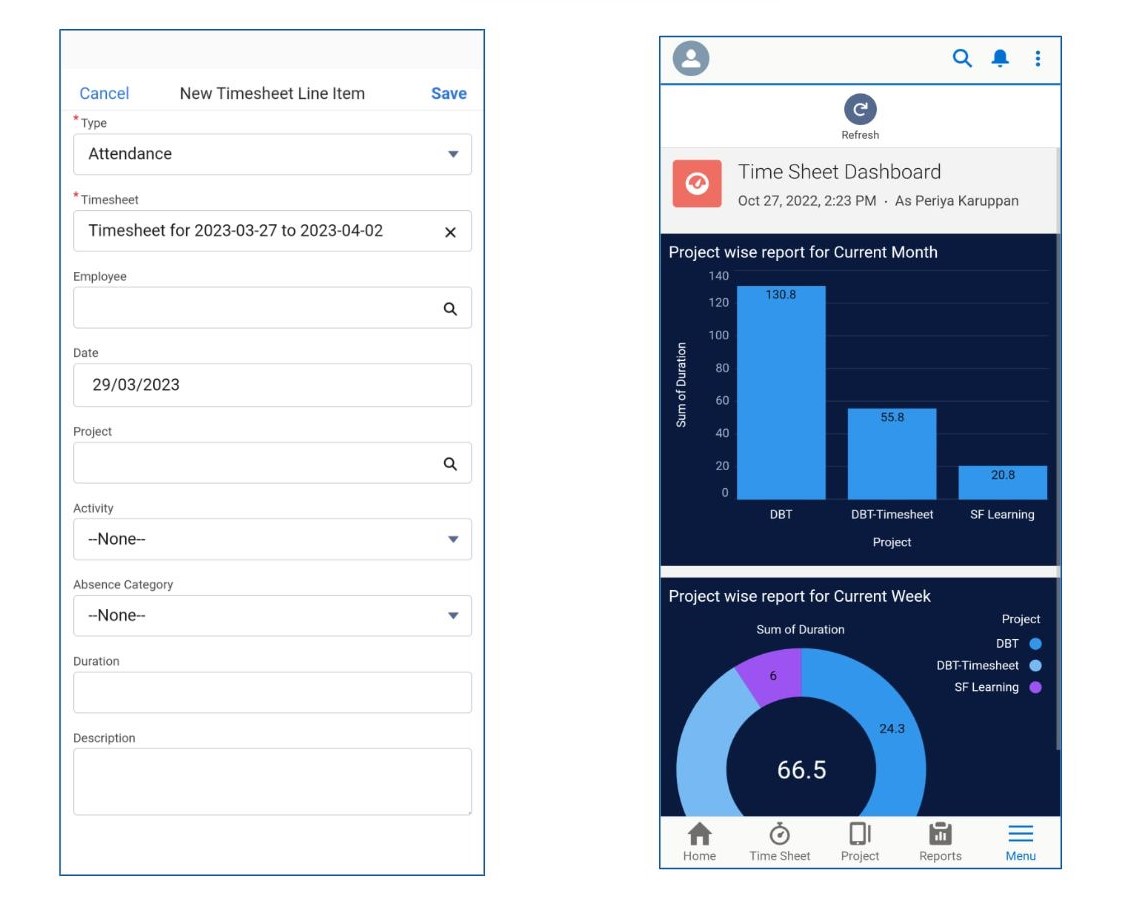 Create Employees, Projects, Charge Codes and Project Charge Codes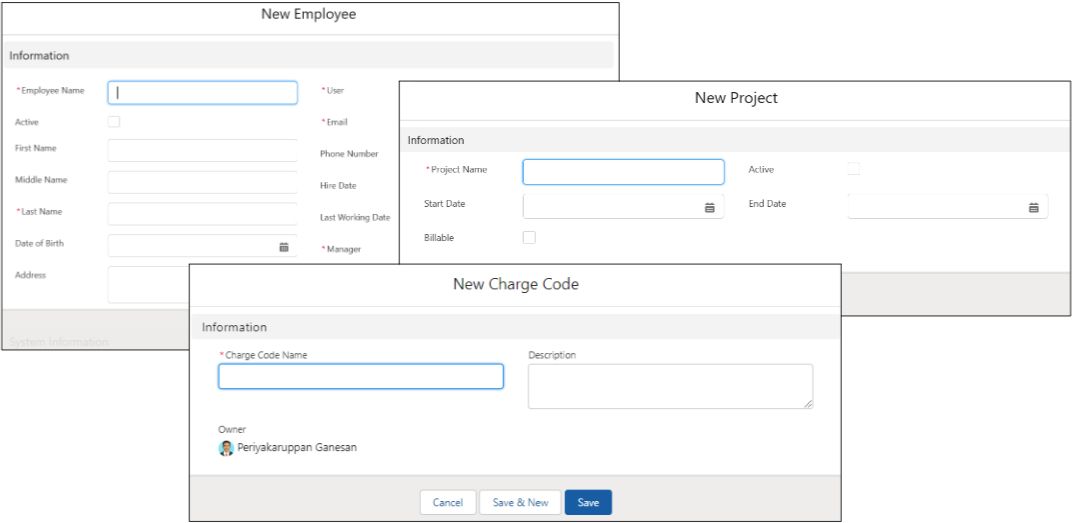 Glean insights on Project, Activities and Absence